Something about summer calls for lazy summer nights with brownies and ice cream. If you want to enjoy dessert but eat healthy too, we have a great recipe for avocado brownies you will love. Get all the chocolatey goodness of brownies with fewer calories and more nutritional benefits from avocados. This easy recipe is sure to satisfy the kids and adults in your life alike.
DIY Avocado Brownies
Follow the recipe below and enjoy the best avocado brownies on the planet!
What You Need
1 8×8 pan
Food processor
Toothpicks
Cooking spray
Ingredients
2 ripe avocados
2 large eggs
½ cup honey, preferably raw
½ unbleached all-purpose flour
½ cup unsweetened cocoa powder
¼ cup white sugar
1 ½ teaspoons vanilla extract
½ teaspoon semisweet chocolate chips 
½ teaspoon baking soda
½ teaspoon salt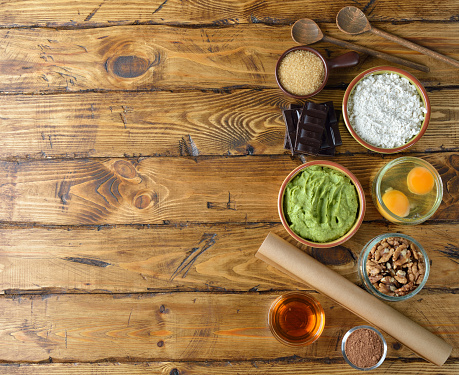 Instructions
Preheat your oven to 350 degrees Fahrenheit. While the oven preheats, grease your 8×8 baking dish liberally with cooking spray.
Cut your avocado in half and remove the pits. Scoop out the avocado pulp and place it into your food processor.
Add the honey and sugar to the food processor and blend until smooth. Add the eggs and vanilla extract and mix. Periodically stop the processor and scrape the mixture off of the sides down into the middle. Finally, add flour, cocoa, baking soda, and salt, pulsing until well blended and smooth.
Remove the blades from the food processor and scrape any mixture off. Gently stir in the chocolate chips.
Pour the brownie mixture into the greased baking dish and spread it around evenly.
Place the baking dish in the preheated oven for around 25 to 30 minutes or until a toothpick stuck into the middle of the pan comes out clean.
Can't Go Wrong With Avocado Brownies
Whether you're trying to eat healthier or just want to try a new avocado recipe, you can't beat these avocado brownies. Have you tried the recipe yet? Let us know what you think!