Have you heard about Dunkin' Donuts' new avocado toast? If you haven't tried it yet, we can confirm it's delicious. As much as we love a good dunkin' coffee and breakfast, though, who has the money to be eating out like that all the time? Instead, we've hacked the Dunkin Donuts avocado toast. Pair it with Dunkin' Donuts coffee from the grocery store, and you can enjoy an entire breakfast from the popular chain without leaving the comfort of your own home.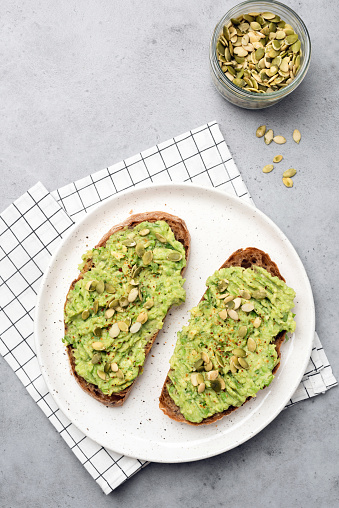 How To Make Dunkin Donuts Avocado Toast At Home
This recipe is enough for two Dunkin Donuts avocado toasts, enough for one ravenous avo lover.
Ingredients
1 ripe avocado
2 sourdough breads
½ fresh lemon (lemon juice can work but fresh is better)
⅛ teaspoon Black pepper
¼ teaspoon sea salt
2 teaspoons Everything For a Bagel seasoning
Instructions
Cut the avocado in half and remove the pit.
Slice and dice with horizontal and vertical cuts, then scoop out the superfruit into a bowl.
Place the sourdough bread into a toaster on medium. While the bread toasts, add sea salt, black pepper, and juice from ½ of the lemon to the bowl and mash until the mixture is creamy, slightly chunky, and uniform in texture.
Remove the bread from the toaster and immediately apply the avo spread generously on top. 
Lastly, sprinkle half of the Everything For a Bagel Seasoning on top of each Dunkin Donuts avocado toast.
Dunkin' Donuts' avocado toast is only on sale for a limited time, but with this recipe, you can enjoy it at home for as long as you want!